Hello everybody !
We are a singing and philanthropic society. We were created mid 18th century, in 1843, and since then, we have been singing songs to amuse people in the street and collecting money for the poor.
The happy Molons perform concerts on an enormous cart in our colourful costume and we sing songs in French or in our Walloon dialect. We play traditional instruments but we also blow in very strange ones like customized kazoos.
Our word is « Pleasure and Charity » . You can see it on the shield situated on our chest. It means that we sing and give pleasure to the audience and ; by collecting money in our money box ; we help people in need. We never give money but pay bills or buy food for them. We do that in a hidden way . We say that « what the left hand gives, the right hand may not know ».
Another thing about the Molons is that they tell funny lies or jokes, to make people laugh, of course. They organize challenges to find out the best funny liar of the year.
Would you like to know much more about us ? There's no problem. If you visit Namur or the neighbourhood with a group and want to visit our office full of strange instruments and a presentation in your language, don't hesitate to contact.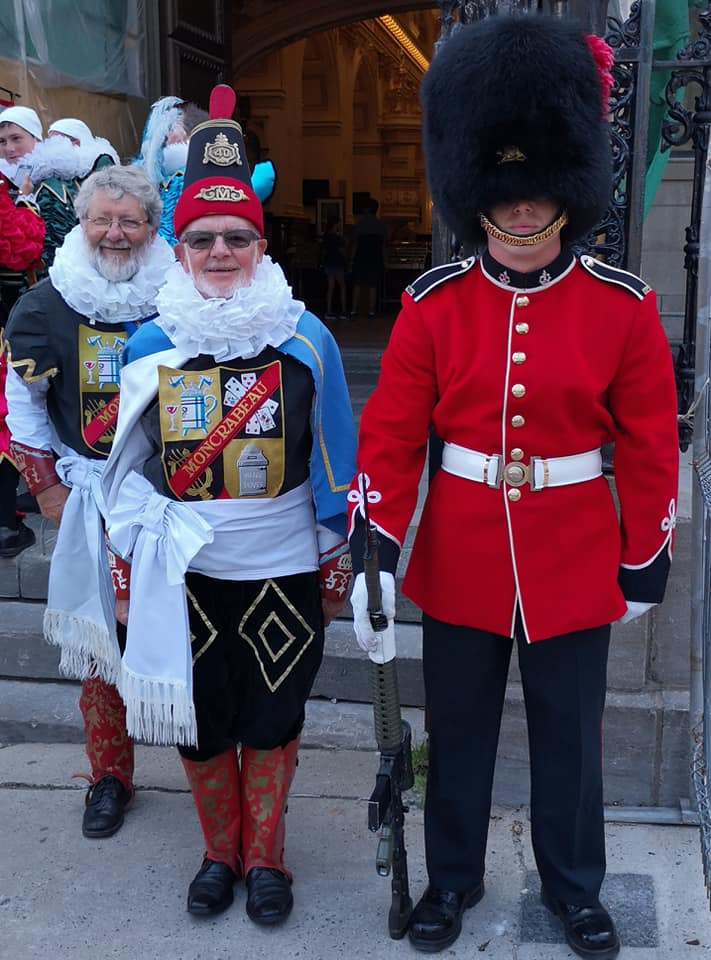 Claude Dellisse
Responsible for Culture and Youth